This was our first visit to Hookhouse Farm, and what a lovely venue it is!  It's very much a rustic farm – you can hear the cows in the barn, see the ducks waddling amongst the tractors
and farm machinery.  The barn itself looked beautiful, with decorated beams, and a permanent stage for the band – another great element.  It's a busy venue, with weddings every weekend – and hopefully we'll be heading back there some time.
Sam and Adrian had a large proportion of irish guests, so we had Jason on fiddle (sporting his most splendid beard), and threw in such songs as Fields Of Athenry and Fairytale Of New York.  First dance was Ho Hey, and from then we pushed on into the night… and the guests sang and danced (we were very lucky to have talented Irish girl come up and sing with us for a few songs – a bonus!)  In the break we visited the photo booth – a very cool mobile caravan style feature – and carried on with the second set until the final song.
It was a lovely wedding to play – congratulations to Sam and Adrian – best of luck in the future!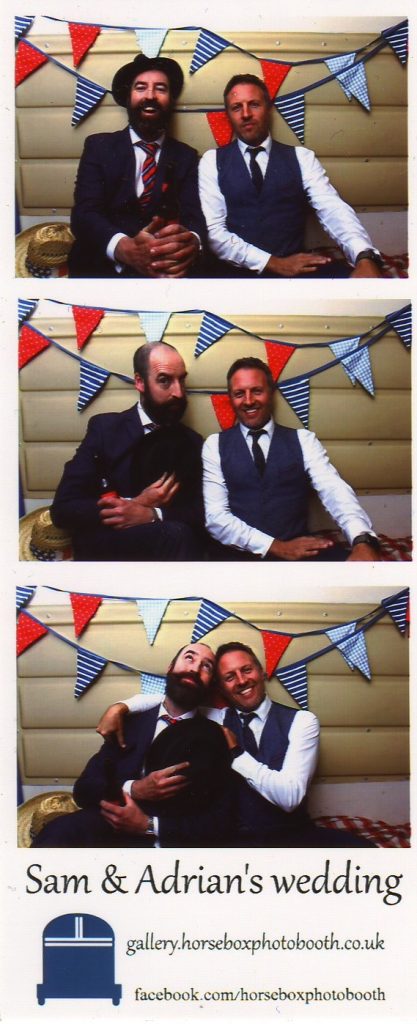 [phgallery type="flickr" user_id="8080573@N03″ photoset_id="72157683603798506″ ]
---