EVENT: Joint 50th Birthday Party for Nic and Chris Record – 70's Themed
BAND FORMAT BOOKED:  6 piece – drum, bass, guitar, fiddle, additional female singer.
VENUE:  Marquee in garden of private property in Brockham, Surrey Hills.
MARQUEE COMPANY: Headley Village Hall, Headley Down, nr Churt.
CATERERS:  Self Catered
BAND:  Rollercoaster
DATE: December 2015
TIME OF ARRIVAL: 5pm
FINISH TIME:  1am
(…written by Alistair (bass / vocal / band manager!)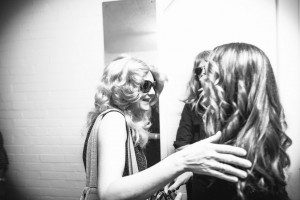 Jenny approached the band around one year in advance of the event.  Her husband Nic was to be turning 50, along with his twin brother Chris.  Chris would be traveling from Dubai, along with a few of his friends, as well as friends an family from South Africa.  Jenny was aiming for a surprise party.  She didn't want it to be over the top – though they had the choice of the country houses, castles, tithe barns etc on the area.  She wanted it local, in their village… and rather to pay attention to the details.  Jenny had seen Rollercoaster at a Charity Fundraiser in a village hall in Thursley… and she and Nic had loved the vibe… and seen what could be done with a simple venue when you pay attention to the decoratio
ns and lighting.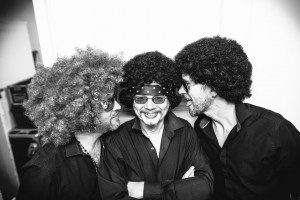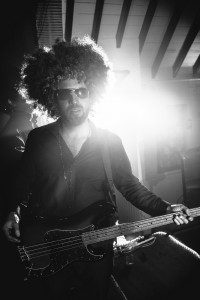 So with the band booked, one year in advance, the client had a chance to figure out the details.  It would be a Studio 54 Theme / 70's Disco style.  Rollercoaster play all genres of music, but we can arrange the set to include more of certain songs – in this case, we would put the disco tracks toward the start.  There was no requirement for Celtic songs, so these most likely would be left out of the set.  Jenny was going to self cater – ie. it wasn't a specific catering company – as the 70's theme meant certain 70's canopes would be served.  There would be catering staff to serve these.  There would be a Vodka luge, and a full free bar, which would be opposite the pole… for the pole dancing!!!  The venue lighting was handled by a friend of Nic and Jenny's… who worked in the lighting business.  We looked after the stage and dance floor needs (complimented by the glitter balls etc)
During the year, Nic found out about the party.  We've played many a party that was intended to be a surprise… and few have succeeded.  I would say, it's very hard to accomplish, though great if you can!  Anyway, Nic and Chris knew, and were now looking forward to the big event.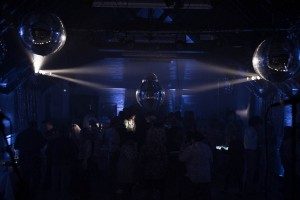 So on the day of the big event, the band set off for the venue.  It was a relatively local one, so this meant leaving the house around 4-4.30 for a 5pm arrival.  Guests would be arriving at 7pm, so this gave us enough time to be setup and sound checked.  All venues are different, so that's what a sound check is for.  Sometimes we will add more bass frequencies, other times, more reverb (in a big hall, it would be less reverb, as there are lots of reflections o
high ceilings etc.)  We also need to work out how we will set up the lights – sometimes it's not possible tohave them off the stage, so we adjust their location and height.
Chris (drummer / DJ) had prepared a playlist of 70's disco songs… whenever there is a theme, we'll prepare this in advance, or the client will provide their choice of playlist (by memory stick, cd's or advance as a Spotify Playlist).  So when the guests arrived, he put some quieter music on… people really need to drink, eat, catch up etc before it ramps up… plus this gives everyone a chance to relax, and allows for latecomers.  Around 9pm we hit the stage, kicking off with tracks by Barry White, Stevie Wonder, The Jackson 5, and Dolly Partons's 9-5.  After that, we moved into the rest of the set, leaving out any of the slower tracks.  During the break, we kicked into the true disco section, and the guest threw their finest 70's moves – and it was a spectacular sight!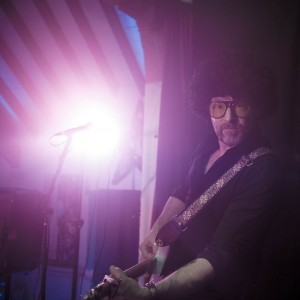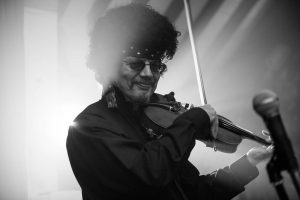 It's worth mentioning, the 70's theme is a particularly good one to have people in fancy dress – it was a great chance for the band to open up their shirts, put on wigs and sunglasses… and have fun on stage – in a 70's kinda way (as you can see by the pictures.  It's also a fab genre to be able to Dj in the gaps and at the end.  On this occasion we finished live and DJ'd for the final 30 minutes.  For this final 30 minutes, we turned all the disco lights out fro
t (off the band) and packed various equipment down.  This speeds the time we can get out of the venue at the end, which in turn, means less time for anyone waiting to lockup – not so relevant for larger venues, though some do have a 'off the premises by' clause.
After the last tune, the lights were brought up, and the guests departed… with various promises of flying the band out to Dubai for
various forthcoming parties.  We packed up, loaded out, and were heading home around 1.30am.  Another successful night in the life of a Rollercoaster band!
---