Straumann are a super technological company, providing high end kit to dental surgeons and technicians worldwide.  They came to hear about Rollercoaster via a dental technician called Ben Hill… who happens to sing in top local band The Sausage Monkeys.  These guys rock – and have been friends to the core Rollercoaster folk for the past 15-20 years… so it was great to get the recommendation.  The folk at Straumann booked us to play the 3 major dates around the UK – Sandown Racecourse, Ricoh Stadium (Coventry), and Old Trafford (Manchester).  We would be entertaining important clients up and down the country, and would be fitting in with the tour vibe – an awesome American style truck, lots of blow up guitars… basically a live band on tour.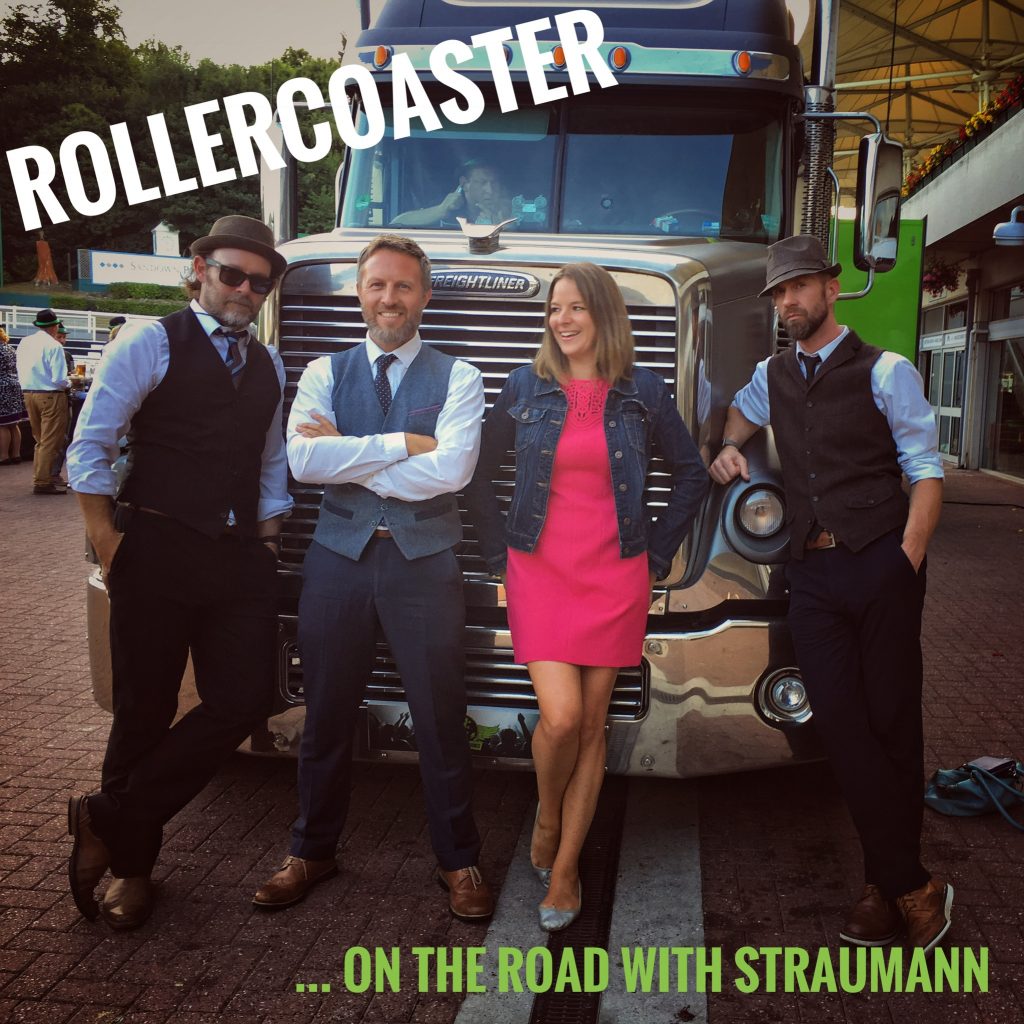 First gig was Sandown, where we have actually played a few times before.  The marquee was setup outside the racecourse stand, next to the juggernaut.  The drinks and food were free flowing as were the freebies – hats, inflatable guitars, mini toy lorries etc.  The technology inside the truck seemed to speak for itself – a kind of 3d scanning of teeth, right through to the 3 printing of denture components etc.  The Straumann staff were super friendly and helpful, and were quick to jump onto the dance floor with 'air-guitars'… which in turn pulled the dental surgeons etc. in to the 'mosh pit'.
This was pretty well the procedure for all the events.  The Ricoh Arena gig had a more intimate vibe, but come Manchester, the wild guitar antics returned in force.  In the shadow of Old Trafford, we rocked out to the setting sun… and before we knew it, we'd hit curfew.  The highlight had to be when all the guitars were thrown into the air – maybe to Mr Brightside…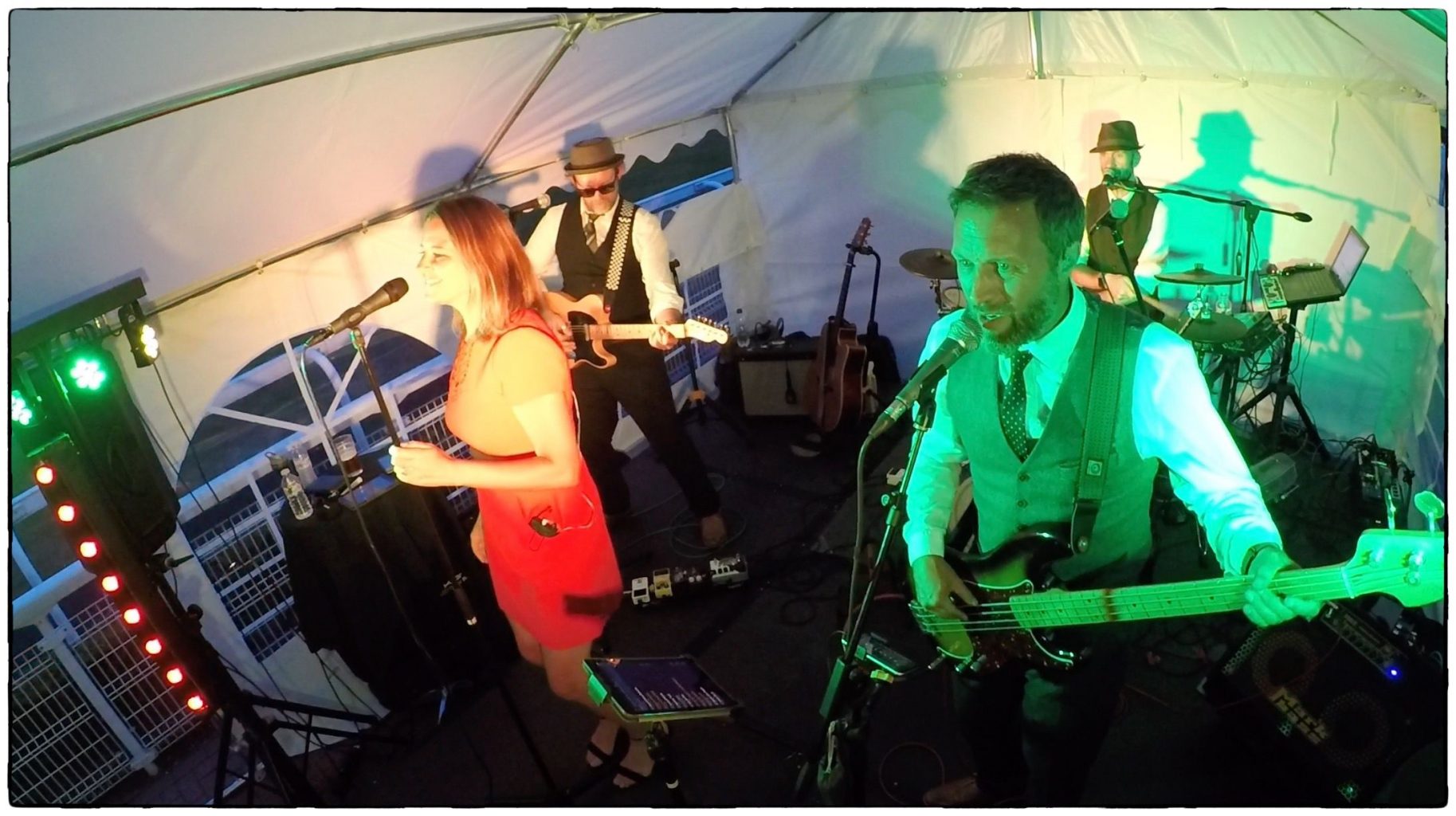 This was a super fun tour to be part off, and a great brand to be associated with – after all, what's better than high tech 3d scanning and printing (not to forgetting the £60,000 guitar on permanent display within the all American Juggernaut).
We could say it stopped there, but the wonderful folk of Straumann booked us to play their End of Summer Party in September… which we were told would be one to remember!
Thanks for looking after us – it was a pleasure to play for such a wonderful bunch of people!  See you in September 🙂
---