Celebrations and Birthdays
We are quite often asked to play birthday parties for clients.  The most common are 40th and 50th birthdays, though we have played all others (including a couple of few 21st-60th parties).  These are fantastic events to play, and a few of them have themes – like James Bond, 70's, Country etc.
We work with the client to provide the best solution for a top party…and we have no problem dressing up to suit the theme – in fact we enjoy it!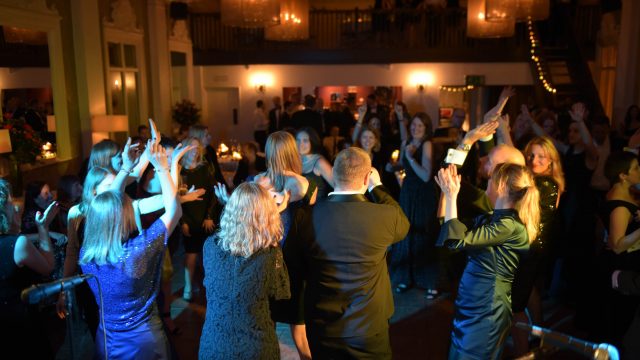 Mark and Josephine, Joint 40th Birthday Celebration, The Star and Garter Ballroom, Putney, London, November 2016
Many weddings from years gone-by led to this event… from Bury Court Barn up to The Temple Bar in London… and we had the past bride and grooms present to...